Introduction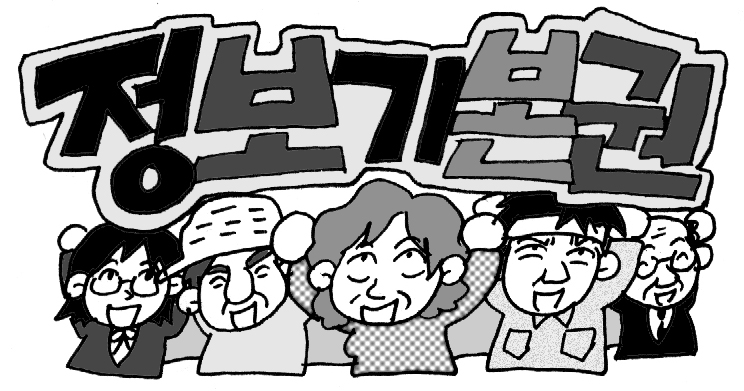 กใ This picture means Human Rights in the Information Society
Human rights mean rights of humans, that is to say, "Rights essential for human beings to live a humane life."
Every Individual is born with and entitled to the inherent and inalienable rights, and most nations around the world have laws to guarantee their people human rights. In particular, fundamental freedoms and rights described in the national constitution are called Basic Rights.

There have been numerous controversies and debates throughout history over what human dignity is and what is needed to uphold the human dignity. Stepping toward the modern times people started to realize all the human beings deserve inherent dignity regardless of their social status determined by birth. A lot of efforts were made to turn this concept into action, such as emancipation and feminist movements.

The tragedy of two world wars and Fascism made people aware of the necessity that the value of human rights should universally accepted and internationally protected. The United Nations created in 1945 concluded protection of fundamental freedoms and rights are essential to achieving world peace, and adopted and proclaimed the Universal Declaration of Human rights in its 1948 General Assembly. The Declaration established a common standard for the human rights that all peoples and all nations on the globe should accept and share without any kind of distinction, such as political, economic, cultural and religious differences.

It was not until 1966 that the spirit of the Universal Declaration of Human Rights was realized in the form of an effective international law as the UN adopted two International Covenants on Human Rights. One is the International Covenant on Economic, Social and Cultural Rights(so-called Social Covenant or Covenant A) and the other is the International Covenant on Civil and Political Rights(so-called Civil Covenant or Covenant B) Afterwards the UN continued to come out with additional international standards and laws to protect the human rights of the underprivileged including women, children, ethnic minority and migrant workers.
As the social movements to build up the meaning and strengthen the range of human rights went on, these efforts bore some fruit. Nowadays fundamental freedoms and rights set forth in the Declaration are recognized universal human rights in most parts of the world. Fundamental freedoms include the right to freedom of religion, freedom of opinion and expression, freedom of peaceful assembly and association. And everyone is expected to has the right to a standard of living adequate for himself/herself and their family, right to education and social welfare, right to special care and assistance for motherhood and childhood, right to a decent environment and right to work in favorable conditions. In addition, it is widely accepted nobody shall be discriminated against their nationality, race, gender, religion, opinion, social status, sexual orientation, birth place, disability, age and so on.
In the Information Society, human rights should be protected!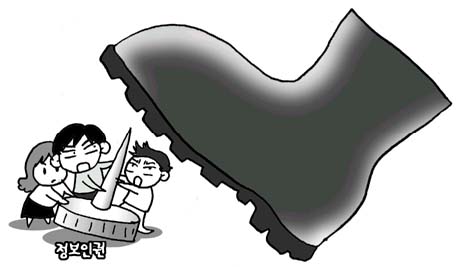 กใ Human Rights in the Information Society
The government seeking more efficient administration and the business pursuing greater profits have tried to develop and introduce advanced information technology to the society time and again. But they do not seem to be concerned about additional measures necessary to help remove unexpected challenges coming up in transition to the Information Society against protection of human rights. As a result, these days we can see many cases in which free use of information is limited and people' right to privacy is infringed.
The Information Society is not a separate world from what we live in now. That is a society that we are building. "Human Rights in the Information Society" means the human rights described in the Universal Declaration of Human Rights and in the related international laws should still be protected. Not only does HRIS serve the last safeguard to guarantee people the fundamental freedoms and rights which seem to be easily threatened in transition to this new form of society, the Information Society, but it means our ongoing effort to make sure democracy and human rights are still respected and pursued in the middle of and even after the Information Society.
Recently freedom of expression, he right to privacy, right to share information and right to access information are at issue. Since they are closely related to communication and flow of information, these rights came under threat stemming from the state and market driven push for the Information Society as well as became especially important in the Information Society.
This book is made to help you understand the concept of Information Human rights and protect and exercise your rights for yourself. Our collective efforts to keep our human rights can put the Information Society on our side. Now, we call for your action!
November 11, 2003
Korean Progressive Network, 'Jinbonet'
(140-868) Jung-bong-won B/D 5F, 1-13, Chungpa-dong 1ga, Yongsan-gu, Seoul, South Korea
Tel. +82-2-701-7688 Fax. +82-2-701-7112
Contact: della@jinbo.net / patcha@patcha.jinbo.net